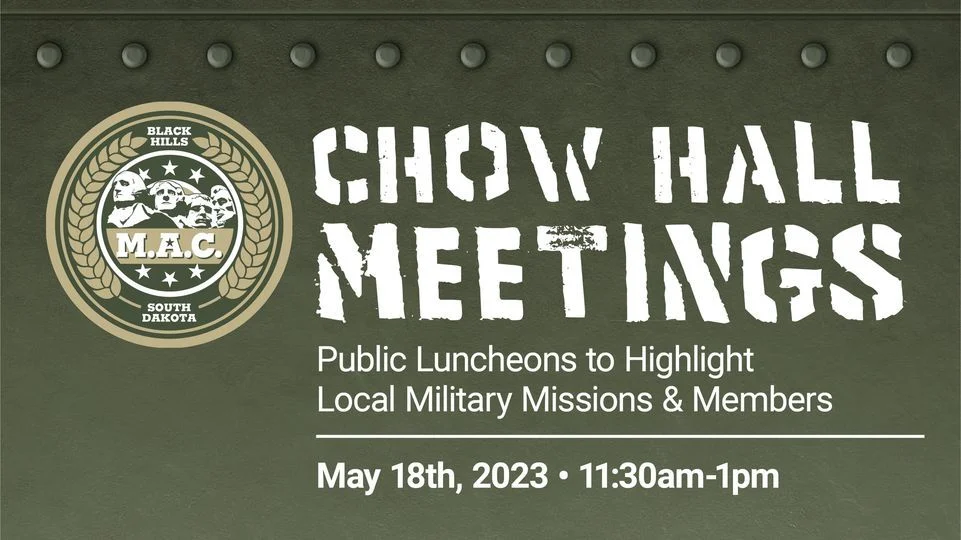 DATE
May 18, 2023

LOCATION
The Monument | Alpine Room, 444 Mt. Rushmore Road North, Rapid City, SD 57701

Open to the public.
Must pre-register to attend.
You are invited to attend a luncheon hosted by the Black Hills Military Advisory Coalition where the featured presentation will be a legislative update with a focus on topical issues important to the military missions (new schools, housing). Invited are Senators John Thune and Mike Rounds and Representative Dusty Johnson or their delegates to speak to these points.

Our goal through these public events is to engage the larger Black Hills community in support of our local military mission, members, and their families.

***
Half price for active-duty members.