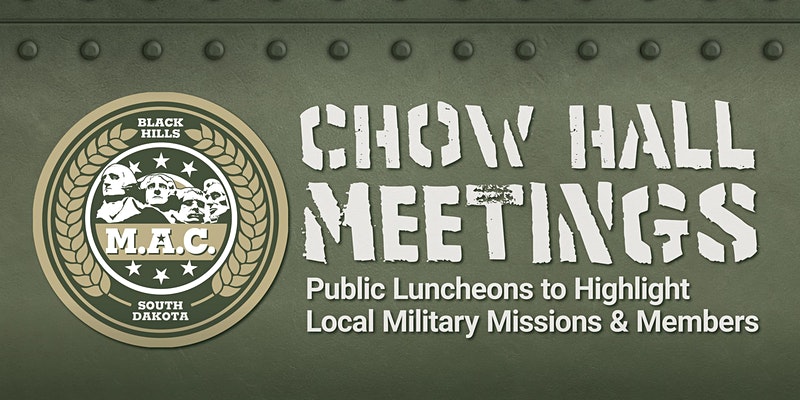 Chow Hall Luncheon - January 19, 2022
We will be learning more about the Ellsworth AFB Honorary Commander Program. Recognize participants and learn how you can get involved.
About this event
You are invited to attend a luncheon hosted by the Black Hills Military Advisory Coalition highlighting Ellsworth AFB Honorary Commander Program.
Our goal through these public events is to engage the larger Black Hills community in support of our local military mission, members, and their families.
This months presentation will feature the Honorary Commander Program at Ellsworth AFB. This impressive program lead by the 28 BW Leadership and facilitated by Ellsworth Public Affairs strives to engage community members in the daily mission of the base. We will recognize the volunteer participants and explain how you can get involved in this extraordinary program.
Menu to come.
Open to the public. Must pre-register to attend.
Date and time
Wed, January 19, 2022
11:30 AM – 1:00 PM MST
Location
The Monument aka Rushmore Plaza Civic Center
444 N Mount Rushmore Road
LaCroix Hall C
Rapid City, SD 57701